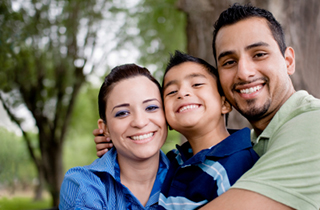 Lasers have revolutionized the healthcare sector, including the field of dentistry. Laser dentistry has been around since the 1990s, though only a few highly skilled and experienced dentists like Dr. Farhad Safe use it in their practice. Different types of lasers are used to successfully treat a variety of common dental and cosmetic concerns, such as gum disease, teeth whitening, and decay, in a gentle, minimally invasive way.
Laser Dentistry for Periodontal Health
At Safe Dental Care, we use laser dentistry as an alternative to the traditional methods that use invasive tools that delay healing and recovery. The lasers work by directing a beam of energy at the the affected gum area to deliver treatment.
Lasers can be used to improve periodontal health during gum surgery by:
Destroying bacteria hiding in the gum pockets
Preventing infections by eliminating the use of sharp tools that may cause infections
Eliminating or reducing the number of stitches needed, since no cuts are needed
Using lasers for gum contouring to help reshape the gums and deliver a more attractive configuration
Perform a wider range of soft tissue procedures, such as lesion removal, biopsies, or frenectomies
The use of laser in gum treatment offers multiple benefits, including:
Reduced anxiety when receiving dental treatment - no drill noise or vibration
Needle-free treatment - eliminates the need for anesthesia in some procedures
Reduced risk of infection - laser treatment sterilizes the treatment area
Maximum preservation of original, healthy tool structure
Higher success rate of complex treatments such as root canal
Faster treatment and healing time
All-rounded laser dentistry
We also use laser therapy on hard tissue to repair damaged teeth and prepare them for restoration without the use of drills and other instruments that remove large chunks of tooth, causing pain, heat, and cracks that result in further damage.
Hard tissue lasers can be used to:
Remove decayed tissue
Sterilize the tooth and prepare it for restoration with root canal or bonding
Deliver in-office teeth whitening with Zoom!
Minimally invasive dental treatment
Safe Dental Care prides itself in the use of modern dentistry approaches, including dental lasers for gum surgery to ensure that our patients have access to the best dental treatment available. Visit our office today for the finest and most advanced techniques in your personalized dental care.