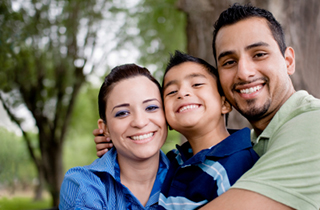 Welcome to Safe Dental Care, where we offer dentistry services for the entire family.
Afraid of the Dentist? No Problem.
Visiting the dentist is not something many of us particularly enjoy doing – but we know it has to be done in order to maintain our oral health. We understand the common fear associated with dentists and the work they provide, which is why we have taken the necessary steps to help you alleviate these fears:
State-of-the-art dental equipment for providing comfortable dentistry.
Advanced training to offer the latest and greatest techniques.
A comfortable waiting room.
A warm, friendly staff that will greet you with a smile.
Our patient's satisfaction is our top priority, except we strive to exceed your expectations through our professionalism and expertise.
We Work Well With Children
At Safe Dental Care, we work very well with children. Children are typically very afraid of dentists, but we know how make sure they are smiling, relaxed, and happy throughout.
We also gladly offer oral hygiene demonstrations for the young ones, and adults, in case you or they are ever confused on what proper brushing and flossing technique is. Believe it or not, many people do not fully understand how they should be utilizing their toothbrush and/or tooth floss.
We're Here to Help You
If you have any questions regarding the family dentistry services we provide, then please call our office at (805)-973-1407 and we will be happy to assist you.