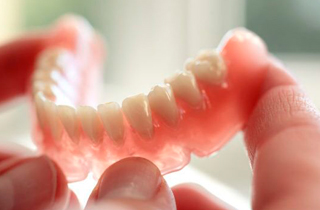 The prospect of spending the rest of your life without a tooth or two is a scary one. Your smile and self-esteem will be badly affected changing the way you interact with people.
The idea of getting a denture may have already popped up in your head, but are you a good candidate for the treatment? Read on for situations that can best be treated using dentures:
You have loose teeth
Apparently, you don't have to wait until a tooth falls off to have it replaced. When your teeth shift around, it might be a sign you have advanced periodontal disease, which may sometimes call for tooth extraction.
Dentures are an excellent treatment for the restoration of your smile and your chewing ability. You might particularly consider them if you are in urgent need of a replacement.
You have missing teeth
Implants are arguably the closest thing to natural teeth, but they are expensive and may not fit in your budget. Dentures are cost effective, less invasive and easier to remove and replace, which makes them a good treatment solution while you wait for a permanent solution.
Infected/rotting teeth
Extraction is usually the recommended option when teeth are too decay-damaged, infected or broken to be repaired using veneers, a crown or bonding. Extremely damaged teeth can cause chewing problems or result in infections such as sepsis, which can be fatal. Consider dentures if you need the extracted teeth replaced immediately.
Gum disease
Your teeth are at risk of falling out if you have gum disease that is characterized by deep pockets and a weakened jawbone. Sometimes your teeth have to be removed to save the damaged gum tissue. Dentures make for the perfect treatment when it comes to this as you don't have to heal completely to have it fitted. Learn more about dentures over implants in Oxnard, CA.
Schedule a consultation with Safe Dental Care in Oxnard today to determine if you are qualified for dentures. Contact our office at (805)-973-1407 or fill out an appointment form on our website.